About Jessica Santucci, DPT, OCS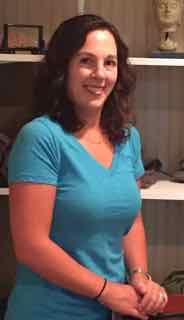 I am a Physical Therapist with over 17 years of clinical experience in the outpatient orthopedic clinical setting. I am also an Atlanta native and a 3-time Emory University graduate. In 1996, I graduated with a B.A. in Psychology from Emory. A member of the varsity tennis team for 4 years, I earned All-American status and an NCAA team championship during my senior year. I went on to graduate from Emory University School of Medicine with a Master of Physical Therapy degree in 2000, and then returned to complete a Doctor of Physical Therapy degree in 2003. My most recent academic achievement was passing a national board exam in March of 2014 to receive my Orthopedic Clinical Specialist certification.
Why should you choose me over the many other physical therapists in Decatur? I truly love helping people and I still LOVE to learn. You can say I am a little bit of a continuing education junkie. I have taken a plethora of manual therapy courses over the last 17 years to develop my "art" for physical therapy. I do believe that physical therapy is an art, and that learning to detect musculoskeletal dysfunction through putting my hands on people comes through years of learning and practice. I have extensive manual therapy training through institutions such as the Institute of Physical Art, the McKenzie Institute, and the University of St. Augustine. I am also certified in Trigger Point Dry Needling. Not only do I love learning, but I love to teach as well. I am an adjunt assistant professor in the Department of Physical Therapy at Emory University. I assist first-year physical therapy students in their Anatomy cadaver dissection, I give several lectures on various orthopedic topics, and I teach a course entitled "Modern Manual Therapy" to 3rd year PT students.
In addition to working as a physical therapist, my other full-time job is taking care of my three boys (ages 6, 9, and 11) with my husband Brian. I still enjoy playing tennis and play on ALTA and USTA teams in the area.
---